Can you believe it's now the second month of 2019? It feels as if we've just made our New Year's resolutions yesterday. Time definitely flies fast, and perhaps, like many of us, you've already encountered some challenges that make it hard to stick to your goals this year. Maybe you've run into a roadblock that make the goal seem unreachable. Maybe you've received comments that are making you doubt yourself. Or maybe you're simply losing motivation.
If it now feels difficult to work on your goals, one of the best things you can do first is to open the Bible. It's packed with uplifting verses that become even more powerful because of our faith. Be re-energized and refocused through these words from the Good Book.
1. 2 Chronicles 15:7
"But you, take courage! Do not let your hands be weak, for your work shall be rewarded."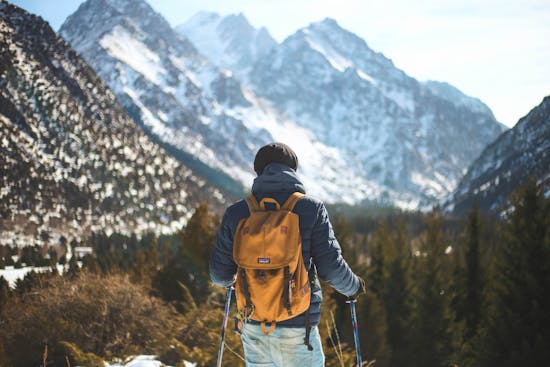 This verse is the perfect motivation: it has a reminder for courage, a reminder to keep working, and finally, a reminder that all this will reap the rewards we want. That last part is particularly inspiring. It is important to remember our end goal, our ideal result -- that's what invigorates us in our efforts.
2. Philippians 4:13
"I can do all things through Christ who strengthens me."
This is the quintessential motivation for Christians. It's a short line that's easy to remember, but more importantly, it packs the powerful message that our strength comes from no other than the Son of God. What can beat that? This is one amazing verse to see on your coffee tumbler as you take on your many tasks for the day. Go get 'em!
3. Psalm 37:4
"Delight yourself in the Lord, and He will give you the desires of your heart. Commit your way to the Lord; trust in Him, and He will act."
Isn't this such a beautiful reassurance? The Lord will act. He does not forget you nor neglect your true needs -- He works for you in His ways. This is so good to hear in times when we are frustrated, when our efforts seem to amount to nothing. But there it is: The Lord acts. When we commit our efforts to Him, He transforms them into wondrous results.
 4. Isaiah 41:10
"Fear not, for I am with you; Do not be dismayed, for I am your God. I will strengthen you and help you; I will uphold you with my righteous right hand."
If you are filled with self-doubt or are afraid of failure, read this verse. Take it to heart. It's the Word of God, telling you that He Himself will help you and uphold you. You are in His hands, and thus, you are perfectly capable of achievements. So every time you doubt your abilities, go back to this Bible verse (or wear it as an accessory to remind you anytime).
5. 1 Corinthians 10:13
"No temptation has overtaken you that is not common to man. God is faithful, and He will not let you be tempted beyond your ability, but with the temptation He will also provide the way of escape, that you may be able to endure it."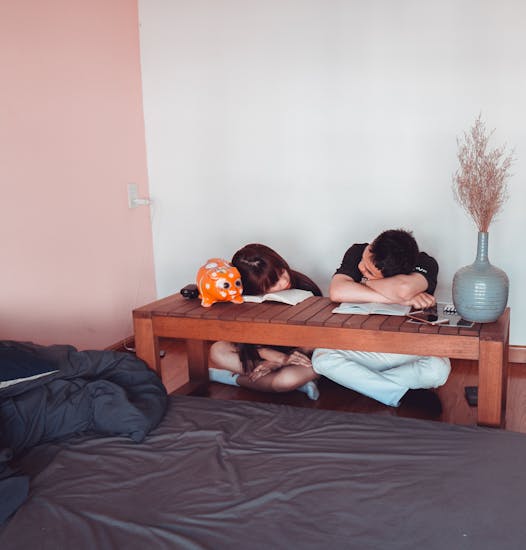 There will always, always be distractions and temptations on our way to our goals. We are tempted to be lazy, to be negligent, to have other priorities. This Bible quote is a deeply inspiring shield against such impulses. It reminds us of two beautiful things: one, that God ensures that we are strong enough to overcome those temptations, and two, that God helps us endure while we work ourselves free from those temptations.
Bonus tip: We found some practical ways to help overcome what tempts you -- try these suggestions.
6. Joshua 1:9
"Have not I commanded thee? Be strong and of a good courage; be not afraid, neither be thou dismayed: for the Lord thy God is with thee whithersoever thou goest."
This is the Scripture's way of saying: Toughen up! God is with you! When you are daunted by obstacles or challenges, or when you have to take a risk, this is the verse to read and reflect on. Take this message with you always (perhaps as a wearable accessory like the dog-tag necklace above).
7. Psalm 46:5
"God is within her. She will not fail."
This is an excellent goal-setting mantra! Whether your goal is to master a new recipe or to master a new career, it brings an incredible wave of energy to say to yourself: God is within me. I will not fail. Try it as a repeating inner prayer, perhaps together with some breathing exercises. For the ladies, it doesn't hurt to see this inspiring Bible verse on your everyday bag, either!
Is there a Bible verse you would add to this list? What are your own tips for achieving one's goals? Share with us in the comments!
PS. You'll find plenty more inspirational Christian items at the customer-starred Christian Style shop -- check it out here!