When it comes to nurturing our children's faith, it helps to remind them that God is a steadfast companion who listens to them all the time. Our little ones need to know that they can pray in their own tender language, and it would be just as valid and important to the Lord as any grownup's prayer.
Christian minister Mary Fairchild also gives us these valuable tips to teach our kids how to pray:
Remind your child that a prayer is a loving and respectful conversation with God, not merely a passage that is babbled without thought.
Choose age-appropriate prayers to teach. Consider whether your little one can understand the words and remember them. Consider also if the prayers apply to real-life situations at their young age. You'll notice how many children's prayers are about bedtime, friends, guardian angels, and other kiddie concerns.
Teach by example -- let your child see you praying throughout the day for various intentions.
With these tips in mind, we've chosen the following simple prayers that your child can learn and internalize. These passages best suit children who are 4 to 12 years old.
1. Everyday Prayer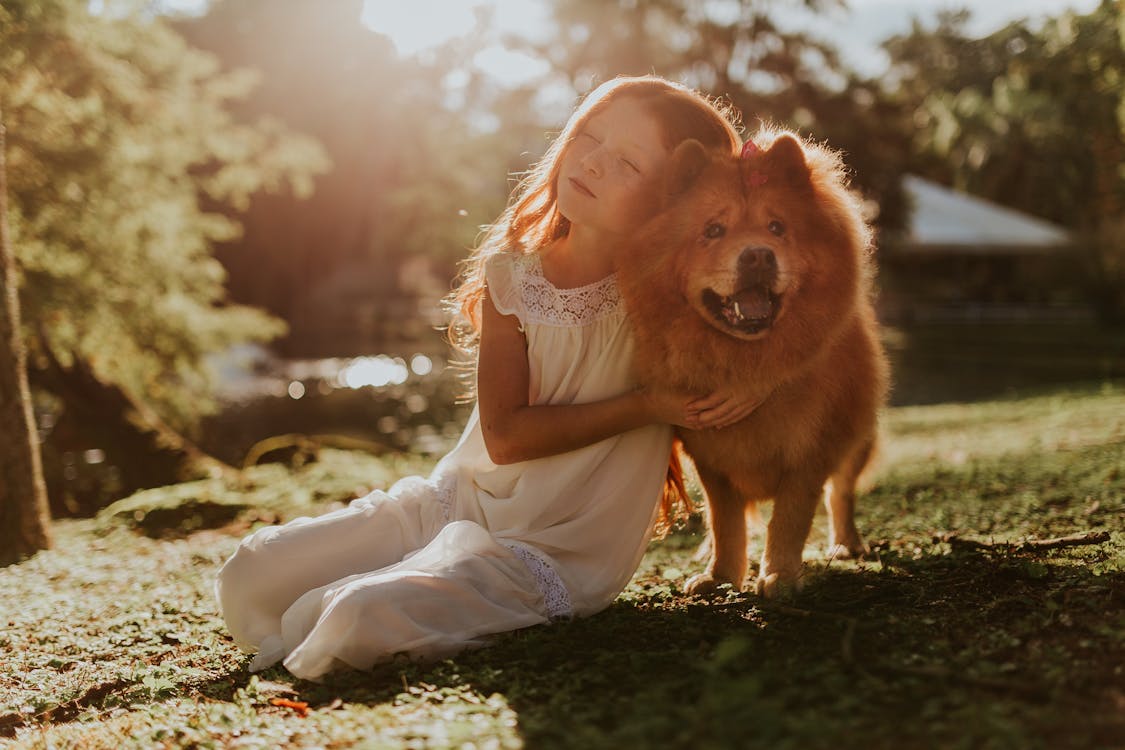 This poem, credited to Esther Lawson, has a rhyme and rhythm that makes it easy for kids to remember. They can recite this prayer at any time and any day.
"He wakes me up; He makes me sleep.
Provides for me the food I eat.
When I cry, I call on Him,
Because I know with Him I win.
Even through the hardest day,
I trust in Him in every way.
He's the One who sees me through,
Jesus lives, I know it's true.
With loving kindness, He smiles on me.
Because He died, I am free.
Lord, for all, I thank you so,
I know you'll never let me go!"
2. Traditional bedtime prayer
The passage we refer to as "Now I Lay Me Down To Sleep" has several versions. This one is more appropriate for children because it steers clear of the phrase "If I die before I wake" and instead adopts a more optimistic tone.
As this prayer is very short and general, you may want to encourage your child to follow it up with their own words. Allow them to talk freely about what they are thankful for from the events of their day and about what they hope for when tomorrow comes.
"Now I lay me down to sleep,
I pray the Lord my soul to keep
May angels watch me through the night
And wake me with the morning light."
Blanket pictured above: "Now I Lay Me Down To Sleep" Fleece Blanket
3. Traditional morning prayer
To match the bedtime prayer above, we found this passage that your child can recite upon waking up. We also suggest following up this brief poem with a mini-discussion with your little one about how God would like them to be good today. Bring up a few specific goals like "How can we be respectful to teacher today?" or "How does God want us to behave with our playmates?"
"Now I raise me up from sleep,
I thank the Lord who did me keep,
All through the night; and to Him pray
That He may keep me through the day."
4.  Thanksgiving prayer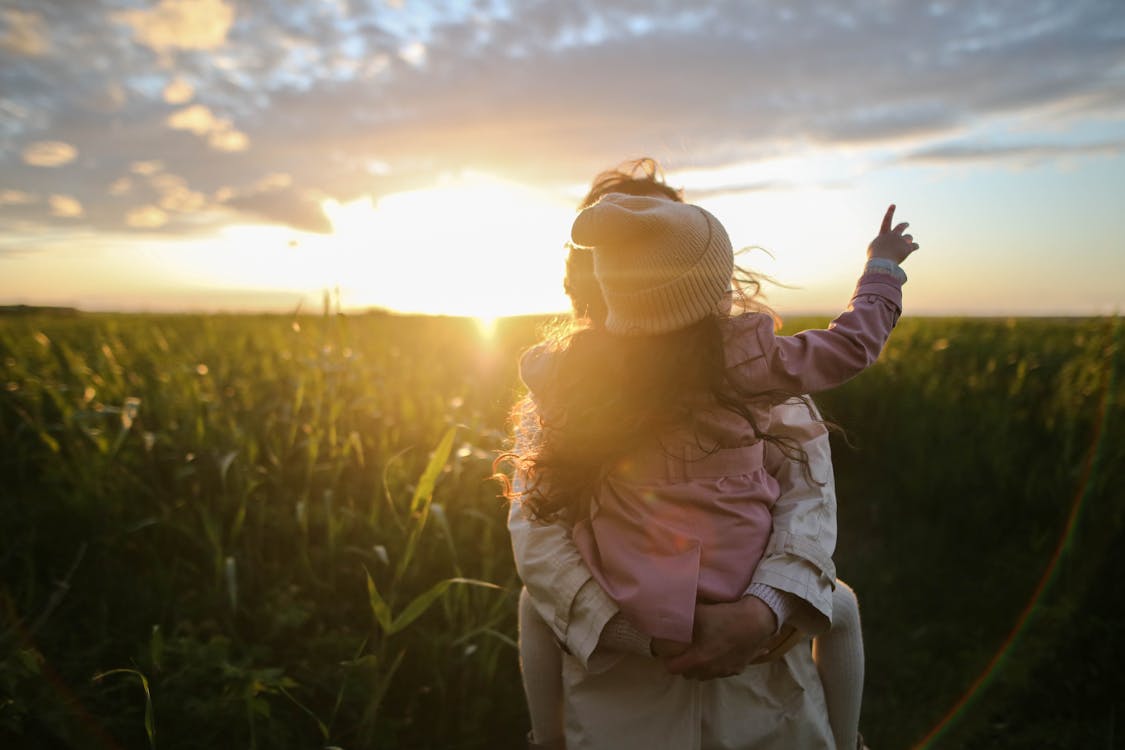 Thanking God need not be a memorized prayer. Encourage your kids to freely name the things they are thankful for each day, including both the big things (good grades, new friend, etc) and the little things (waking up to a sunny day, having their favorite dinner, etc). If they need a little help on gratefulness, start them off by listing your own reasons to give thanks. Here are a few simple lines that could prompt your child's grateful prayer:
Father in heaven,

Thank you for family - watch over my loved ones.
Thank you for play - help me to be happy and free.
Thank you for my school - teach me to listen and learn.
Thank you for food and rest - you give us lovely food and peaceful sleep.

Thank you for all these wonderful things,

Amen.

5. Prayer for fear or worry
Children can be afraid of many things, from nightmares to grades to doctors. It's important to acknowledge these fears instead of dismissing a child's sentiments, and it's equally important to help build their courage to face what's bothering them. This children's prayer was adapted by Mary Fairchild from Philippians 4:6-7. It is a great verse for kids to remember and internalize when they need courage.
"I won't fret and I won't worry
Instead, I'll hurry to pray.
I'll turn my problems into petitions
And lift my hands in praise.
I'll say goodbye to all my fears,
His presence sets me free
Although I may not understand
I feel God's peace in me."
Wall art pictured above: "Can't Sleep? Talk To Me" Premium Canvas
6. School prayer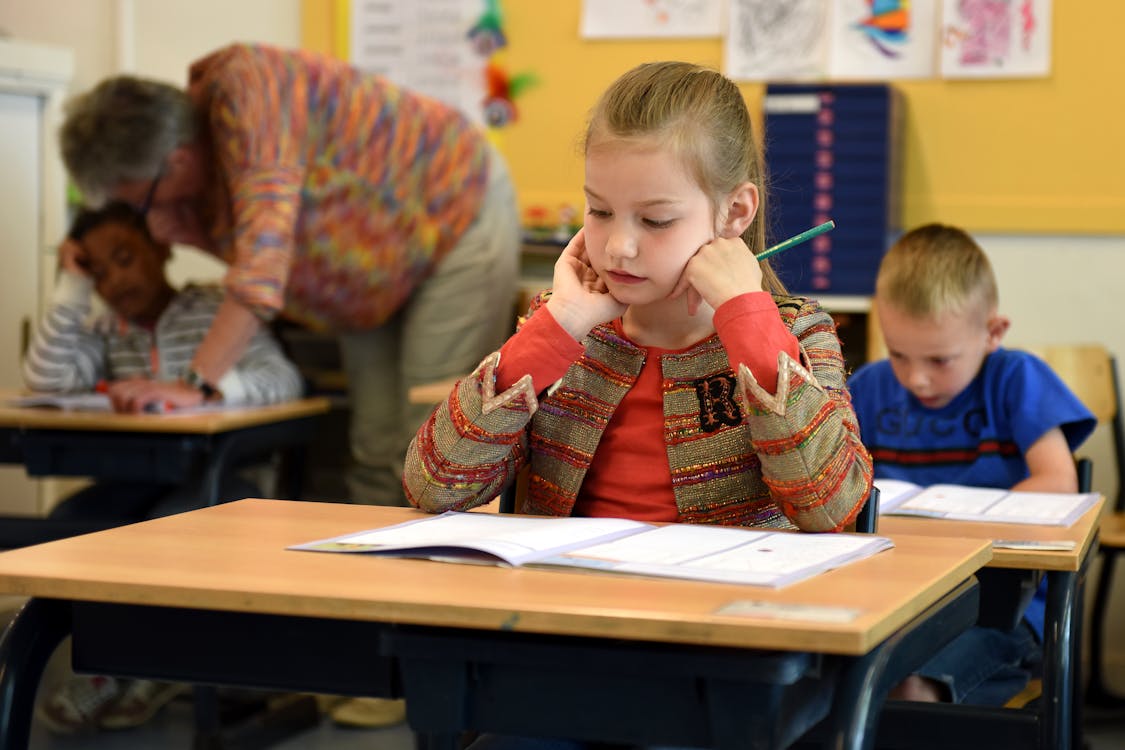 School-age children are able to recite longer passages and grasp bigger concepts such as forgiveness and wisdom. Hence, the following prayer fits this age group. It also nicely specifies various aspects of going to school: learning, play, friendships, teachers, and community.
We pray our school will be filled with love.
We pray our learning will be full of truth.
We pray our playground will be full of joy.
We pray our friendships will be full of forgiveness.
We pray our teachers will be full of wisdom.
We pray our community will be full of hope.
May we run with your love
Build on your truth
Play with your joy
Share your forgiveness
Rest in your wisdom
Every day
Amen."
7. The Lord's Prayer
The "Our Father" is an essential and universal prayer for Christians. Even a young child is able to understand it when provided the right guidance. To teach this prayer to your kids, it might help to explain what each line means, using kid-friendly visual aids, Q&As, and engaging activities. One quick Google search can lead you to videos, activity sheets, and songs that help children internalize The Lord's Prayer.
Hope this brief guide helps you and your kids say prayers together! What other prayers do you teach your children? Do you have more tips for parenting Christian kids? Comment below!