Welcoming a child into the Christian world deserves a beautiful celebration. As godparents, guests, and family friends, we share the parents' joy and wish the child a blessed and godly life. Here are wonderful baby gift ideas that express our well wishes during this day of baptism, christening, or dedication.
1. Prayer pillow
Pretty pillows are always a great gift for little ones, since they need soft cushioning when they sleep or play about. For this special Christian occasion, choose a cushion with a prayerful design, like the "Now I Lay Me Down To Sleep" pillow above, which will help the child learn this bedtime prayer by heart.
2. Prayer blanket
This blanket makes a perfect match to the pillow above! You can also just give this as a standalone gift. By itself, this soft, warm, and durable fleece blanket is a great companion for a child, providing them comfort and warmth like God's embrace.
3. Personalized blanket
For a truly meaningful and unique gift, go for items that are personalized for the recipient. The custom baby blanket above is as personalized as you can get, filled with details of the baby's birth such as their name, birth date, and birth weight. Parents and child alike will love the adorable designs, which come in variations such as "Forest Smiles" and "Baby Blue."
4. Rotating lamp
Another item that's practical yet appealing to a child is a whimsical spinning lamp to light up their nursery or bedroom. You can find many designs in stores and online, but did you know you can make one yourself? We found this video tutorial on how to make a nursery-themed rotating light. Give it a spin!
5. Cloud lamp
Here's a version of the nursery light that looks so heavenly! Again, this cloud lamp kit may be sold in shops, but you can easily go the DIY route for this. From a couple of paper lanterns, LED lights, and some cotton batting, you can create this dreamy light fixture. The photo above is from one of the many tutorials online. (Note: Stay on the side of safe and never leave lamps on in an unsupervised nursery.)
6. "God's rules" art
This kiddie Christian wall sign will be something to keep in the child's bedroom or playroom long past their christening. It's a whimsical way to introduce the little one to The Ten Commandments, using child-friendly language and design. The decor is also made with durable canvas and long-lasting inks so it can stay as a reminder for children as they grow through the years.
7. "Child of God" art
If you're looking for Christian nursery art that's also aesthetic, this "Child of God" canvas print is highly recommended. It's a floral design set against a sweet shade of blue -- it will definitely brighten the room in a delicate way. The best part? It features a white cross alongside its godly message.
8. Scrapbook/Memory book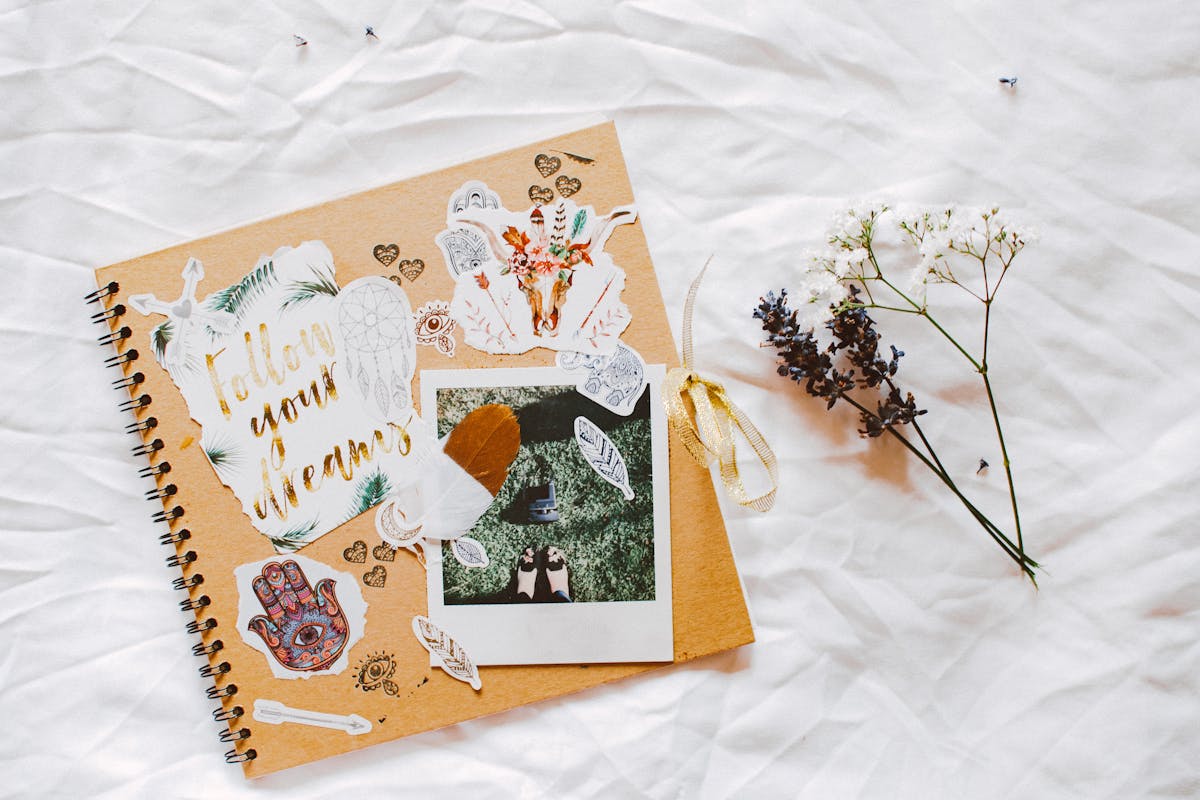 If you're quite close to the parents, try crafting a baby scrapbook for them! They will surely appreciate a specially-made book that you've filled with lovely mementos of their family's journey. Make sure to leave some pages blank so they can keep filling the book in the days (or years) to come.
If you're not feeling too artsy, you can also purchase a personalized blank book or album for them. Either way, this is something that the family can cherish now and the child will love to discover when they're older.
Got a sweet baby gift idea of your own? We'd love to hear it -- write us in the comments!
For more presents and decor items for the Christian family, visit ChristianStyle.com. You'll likely find something that you or your recipient will love!