Faith doesn't require expensive buildings and fancy furnishings. But when talent and resources are available, they're best put to use to glorify our Lord's name. Proof of this are the marvelous architectural wonders that are these churches. Take a look and be awed at these beautifully designed places of worship that surely make churchgoers feel like they're in heaven.
1. St. Peter's Basilica - Vatican City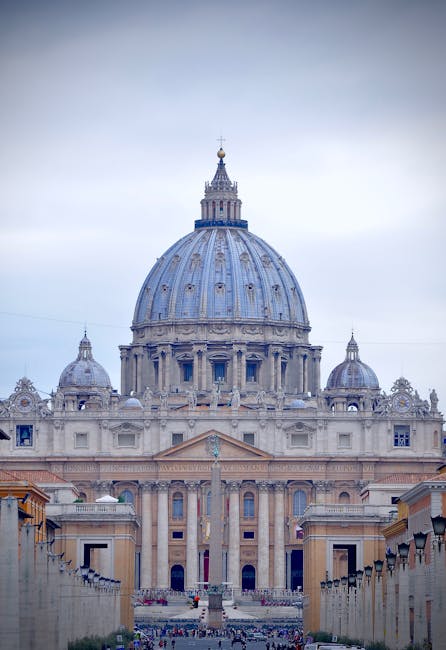 Of course, we start this list with the most important church in the Roman Catholic faith. Completed in 1626, this basilica is a grand Renaissance masterpiece, as it was designed by several masters including Michelangelo. Approaching the basilica, you see an expansive facade and the famous dome. The vast interior, in cruciform shape, is likewise filled with Renaissance details, from sculptures and niches to magnificent ceiling mosaics.
2. St. Basil's Cathedral - Moscow, Russia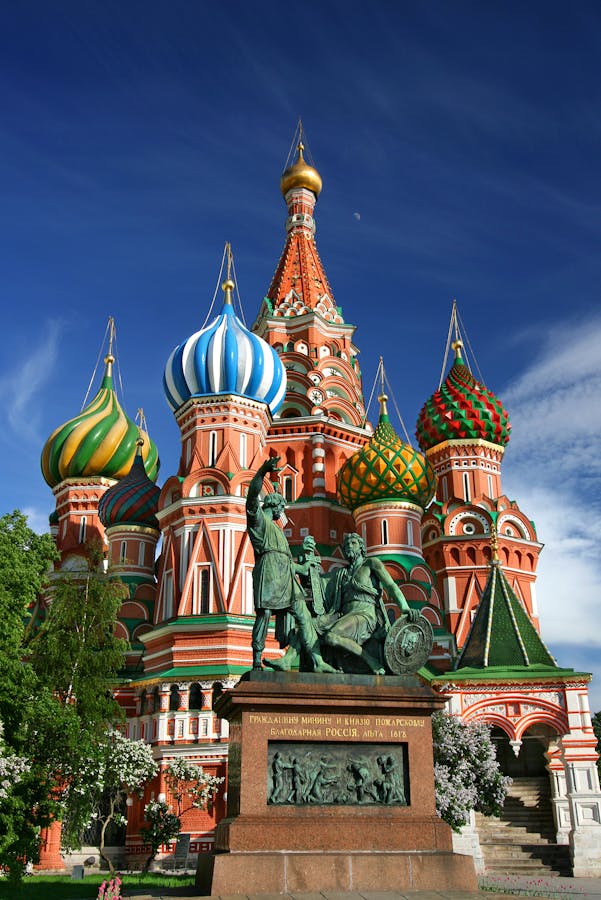 Equally famous is St. Basil's Cathedral, which has become a prime landmark in Russia and of the Russian Orthodox faith. This church is highly recognizable with its candy colors and swirling domes. Architects are actually unsure about the architectural style and influences of this building, which is a testament to the brilliance of architects Barma and Postnik Yakovlev.
3. The Pilgrimage Church of Wies - Steingaden, Germany
Is this what heaven looks like? Known in Bavaria as Wieskirche, this church looks quite simple outside, but step inside and you're transported to a rococo masterpiece of white and gold. High ceilings, marble columns, and a grand fresco at the altar are only some of the astounding elements here. What's more amazing is that this church has been standing since the late 1740s, designed by the Zimmermann brothers.
4. Las Lajas Sanctuary - 
Nariño, Colombia
This incredible Roman Catholic basilica sits right inside a canyon, standing tall over the Guáitara River. Its daring location is matched by its ornate Gothic Revival architecture, as conceived by Ecuadorian engineers J. Gualberto Perez and Lucindo Espinosa in 1916-1949. Not only is this church considered miraculous by devotees, it is also admired as an architectural and engineering success.
5. Notre-Dame Basilica - Montreal, Canada
'Opulent' and 'sophisticated' are two words that come to mind when inside this beautiful, blue-toned church, erected in 1823. Its azure ceilings are complemented by rich wooden carvings and columns in Gothic Revival style. Unlike other Catholic churches, this structure's stained glass windows depict not Biblical scenes, but Montreal's religious history. We have architect James O'Donnell to thank for that.
6. Sagrada Familia - Barcelona, Spain
Here's another well-known church that's a lasting monument by a well-known artist. In this case, 'lasting' means 'ongoing work.' Renowned Art Nouveau architect Antoni Gaudi started working on this basilica in 1823, but today -- some 135 years later -- the construction is still being completed. Still, its beauty is already apparent in its immense towers and intricate, fantastical facades.
7. Thorncrown Chapel - Arkansas, USA
Here's a structure that's absolutely magical. This church, made of wood, glass, and indigenous materials, looks quite modest at a glance. But the genius of this building is that it is incorporated into a woodland, so that when you step inside, the canopy of trees and the flood of natural lighting fills you with awe. Architect E. Fay Jones designed this gem, inspired by his mentor, the renowned Frank Lloyd Wright.
8. Cathedral of Brasilia - Brasilia, Brazil
Another testament to modern architecture, this cathedral is a wonder inside and out. From the outside, the main building looks like a white geometric crown or monument. As you pass under its reflecting pool and through its tunnel, you enter the church interior, where you can fully marvel at its blue stained-glass dome. The church is a fantastic collaboration of distinguished personas: architect Oscar Niemeyer and artist Marianne Peretti.
9. Monastery of the Holy Eucharist - Cebu, Philippines
This vast structure looks like something out of a fairy tale. The area is actually a monastery, with the main church serving as a religious shrine that's open to the public. In the 1990s, Marian Monks started building this expansive estate to honor an image of Mary that is supposedly miraculous. Today, it's not only devotees that flock to this site, but also tourists and architecture enthusiasts.
10. Church of St. George - Lalibela, Ethiopia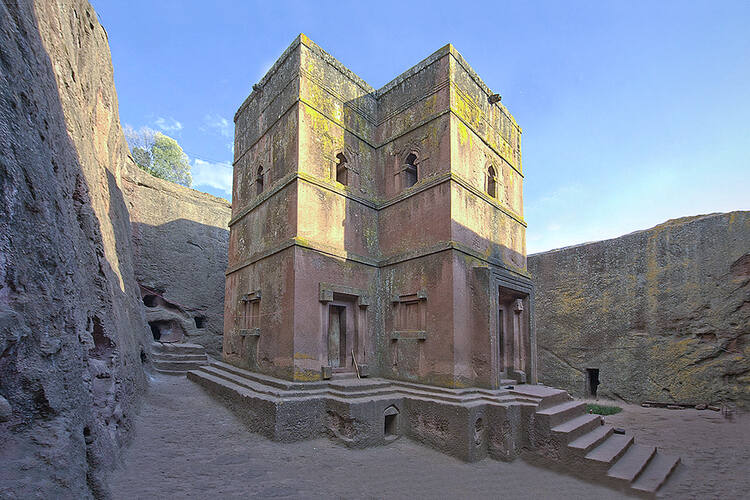 Now this is one unique place of worship. This Ethiopian Orthodox church is one of the structures in Lalibela that's rock-hewn, meaning they're carved straight out of rocky surfaces. In fact, volcanic rock is the only architectural material used in this particular church, located in a carved-out niche on a hill. Even more amazing is that this building is dated all the way back to the 12th century! Because of its distinctive place in the earth, the interiors of this church feel absolutely solemn and sacred.
Which of these fantastic churches would you love to visit? Or have you visited one that's equally marvelous? Tell us in the comments!