The month of love has got us thinking not only of Valentine dates and chocolate boxes, but also of beautiful, long-lasting marriages that call for a renewal of wedding vows. This ceremony is a milestone of hope for Christian couples: it tells us that when we anchor our relationship on God and celebrate it with Him, we can get ever closer to having a perfect love between two people.
Are Gifts Required At A Wedding Renewal Ceremony?
If you and your spouse are reaffirming your marriage soon, or if you're an invited guest to your friends' upcoming wedding vow renewal, you may be wondering about gifting etiquette for this occasion. Do spouses have to give a present to each other? Are guests required to bring presents for the couple?
The simple answer is no, gifting is not expected in a wedding vow renewal ceremony. Most etiquette experts (including the Martha Stewart team) agree that presents are not required because the couple has likely already made their nest -- unlike when they were newlyweds, when they needed every tableware and bath towel for setting up their home.
In fact, a reaffirmation ceremony doesn't normally involve a wedding gift registry. Some couples even request "No gifts, please" on their invitation. Husbands and wives themselves also agree that a present to each other is unnecessary, especially as they already have their wedding rings to serve as a lifelong mark of their marriage.
However, many people feel that giving a gift during a wedding vow renewal is a lovely gesture. We at Christian Style agree! The point of gift-giving at a wedding reaffirmation ceremony is not so much the practical use of your presents, but the symbolic meaning of it. After all, each wedding renewal is an immense accomplishment -- perhaps even greater than the wedding itself -- because the renewal marks a longer, deeper relationship. That is something worth celebrating with a special token!
So if you are looking for a wedding vow reaffirmation present to give to your spouse or to a married couple, read on to see some top picks!
Wedding Vow Renewal Gift Ideas For A Spouse
If you're looking for a present for your husband or wife, try these:
1. Memory book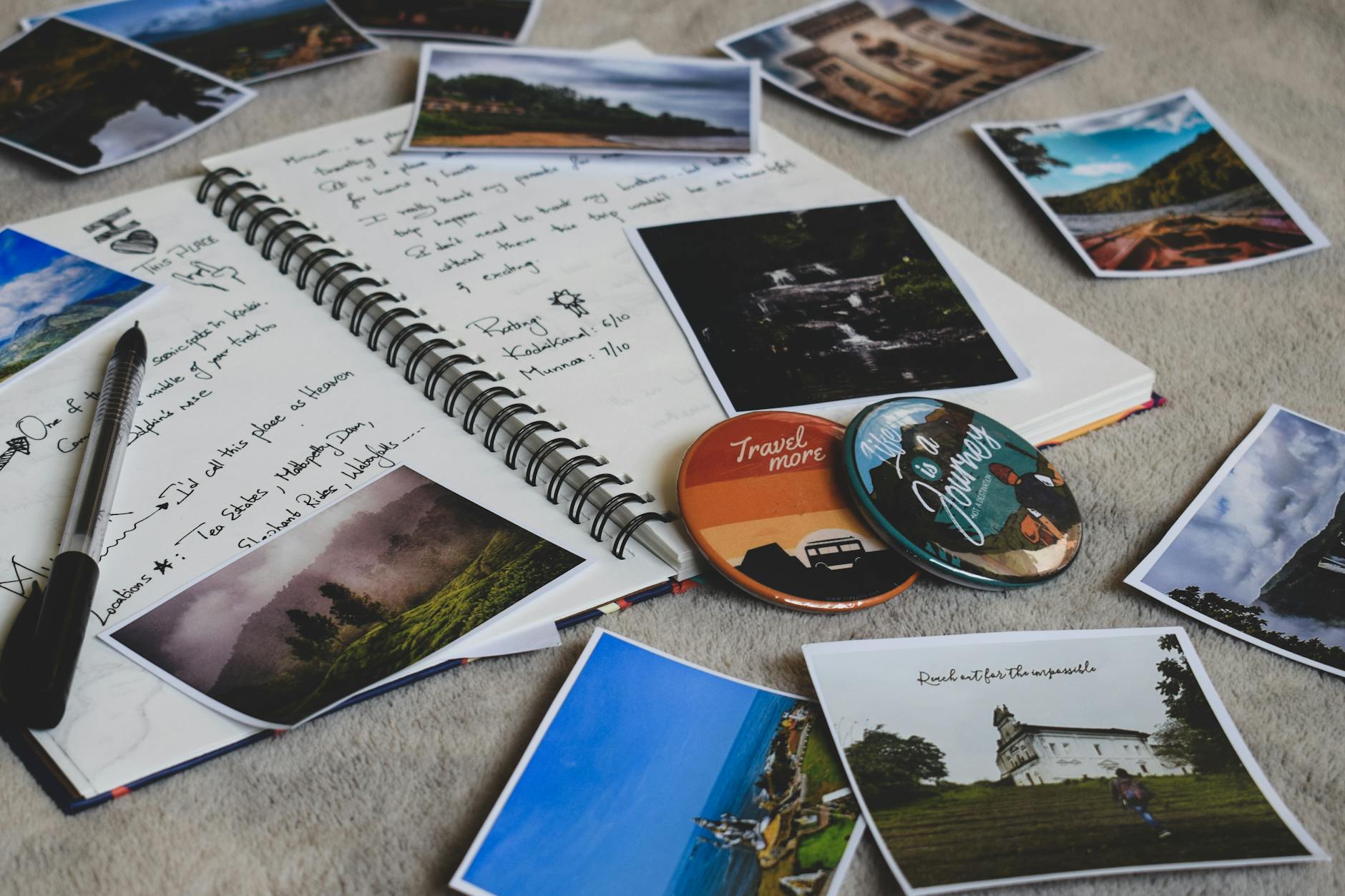 This is a classic gift that could bring tears of joy to your beloved's eyes. A memory book elevates scrapbooking to a more personal level. Instead of just pasting random pictures and stickers onto blank pages, take your time to gather and select some wonderful mementos of your marriage over the years. This may include photographs, tickets, letters and notes, and even tiny charms. Compile them in a sturdy blank book and wrap in delicate paper on the day of your wedding renewal.
This present also makes a sweet yearly tradition for your wedding anniversaries. You can build a library of memory books from each year of your marriage! Just remember to start collecting mementos from the start of every year, not just when you're about to start scrapbooking.
2. Symbolic jewelry
Your wedding rings are the irreplaceable symbol of your marriage, but for the reaffirmation of your vows, you're free to gift your spouse with a special new accessory to mark the occasion. How about an elegant necklace with a pendant that's meaningful to both of you? The cross pendant necklace above comes in his and hers variations. Or better yet, get a matching pair of couple jewelry that you can wear together, like the his-and-hers heart with cross necklaces below:
3. Family art
Some significant changes have likely occurred in your relationship since your original wedding. Perhaps you've had kids, surpassed some major challenges, moved in to a new home, and more. To cherish the amazing progress that you've had together as a couple, bring home a new piece of artwork that beautifully reflects this.
We love the personalized family wall art above, which features your wedding date as well as the names and birthdays of your children! There's also the heartfelt, against-all-odds love letter art below, which you can customize with your names and your spouse's:
4. A love quote
Sometimes, we find our relationships perfectly encapsulated in a line from poetry or a verse from a song. Why not use this love quote to help reaffirm your commitment to your spouse? You can print it out as a nice poster, or better yet, get an artwork featuring your favorite lines. Then your beloved can hang it up and see the reminder every day!
One of our favorite sources of beautiful love lines is no other than the Bible. The artwork above is a Bible verse canvas print featuring the soulful love described in Song of Solomon. If you're in need of more Bible quotes on relationships, click here!
5. A nostalgic item
Is there an old shirt, photograph, record, or any other item that you kept from years ago because it was a nice memento of your relationship? Take it out of the box and present it to your spouse on your vow renewal day. Include a sincere message telling them why the object is significant to you. They'll be pleasantly surprised that you kept the meaningful object all this time!
(If you're wondering about the jacket above, it's a favorite item of many married customers on Christian Style. See the "God Sent Me My Wife" hoodie here, and the "God Sent Me My Husband" version here.)
Wedding Vow Renewal Gift Ideas For Couple
If you're looking for a present for a couple who are renewing their vows, try these:
1. Themed by year
One way to narrow down your gift choices is simply by looking up the traditional wedding anniversary theme for the number of years the couple has been married. Yes, the occasion is not an anniversary, but 'anniversary type' presents are also appropriate at a commitment renewal. Here are some traditional themes to start you off: paper for the first year, aluminum for the 10th, silver for the 25th, and gold for the 50th year. (You can find a full list here.)
2. Art for their home
We've mentioned that long-married couples likely have no need for home necessities anymore such as appliances and kitchenware. But one thing that never truly ends is interior decorating! Households are always switching up the look of their rooms, so gifting an artwork can be appreciated any time. How about the rustic yet fun blue wall art above? It would look great in their bedroom or any room that needs a bright hint of blue.
3. Holiday/experience
Here's a really great gift idea for a couple renewing their vows: pool your money with other guests' and offer the couple a paid-for holiday! It would be like a second honeymoon for them, and they'll surely love getting a nice break from everyday life. You can also use the pooled funds for other experience gifts like a full-service spa treat, a subscription related to their shared hobby, or even a lovely dinner at a nice restaurant.
4. Donation in couple's name
Since guests at a vow renewal aren't really expected to bring gifts, turn your generous intentions to a different direction. Donate to a charity, non-profit, or volunteer service that the couple supports, and put the couple's names as the donors. Don't forget to hand over the donation receipt to them! It's such a beautiful way to pay your blessings forward!
5. Card
If you really, really want to bring something for the couple celebrant, a good old-fashioned greeting card may just be the most foolproof gift you can give. It's a simple but effective way of showing your thoughtfulness. In addition, the gesture of giving a card may actually be more meaningful today, because so few people now take the time to look for the perfect greeting card and sign it in their own hand. Bonus points if you add your own handwritten message in it! Call it a gesture of the romantic, but a wedding vow renewal is just one of those occasions where being romantic is called for.
Does this list help you in finding the perfect wedding vow renewal gift? If you have other gift ideas in mind, we're all ears -- write a comment! And if you liked the Christian-themed items featured here, browse for more at ChristianStyle.com!
Cheers to true, long-lasting love!